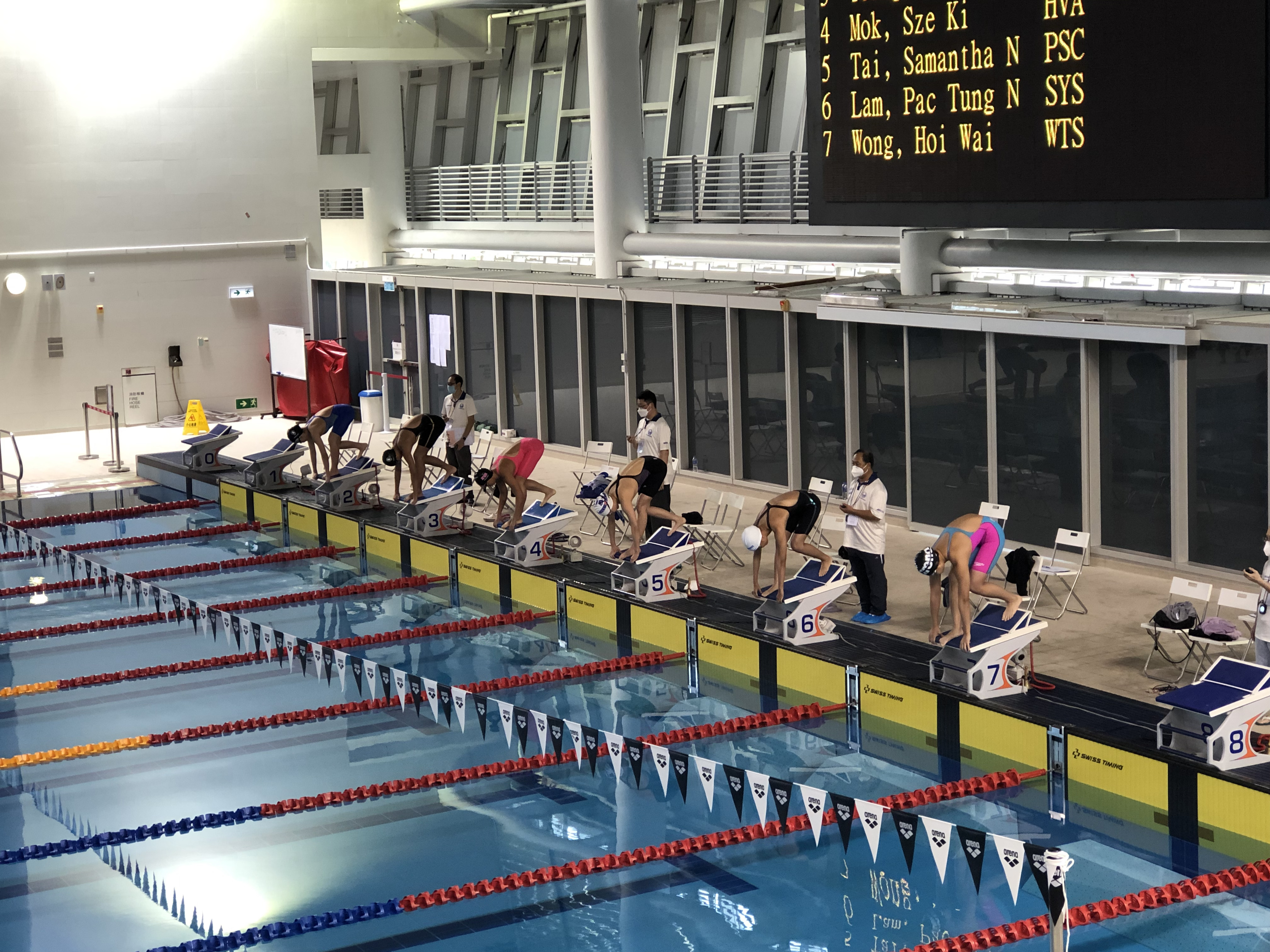 Event Highlight (Swimming)
65th Festival of Sport (FOS) - Long Course Swimming Time Trial was successfully organized in Hong Kong Sports Institute on 23 April 2022.
Under the 5th wave of the COVID-19 pandemic, Hong Kong Long Course Swimming Time Trial was the first event of the 65th FOS and the first swimming competition in 2022. A number of Hong Kong swimmers have competed. Kwan, Hayden, a male swimmer who returned from the USA, has attained a time faster than the Hong Kong record in 100M Backstroke and 200M Backstroke. Congratulations to all swimmers for their outstanding achievement. Full event results can be reviewed from the link below:
Click to download
More FOS events would be held from May to August. For details of more events, please refer to the programme of our website.