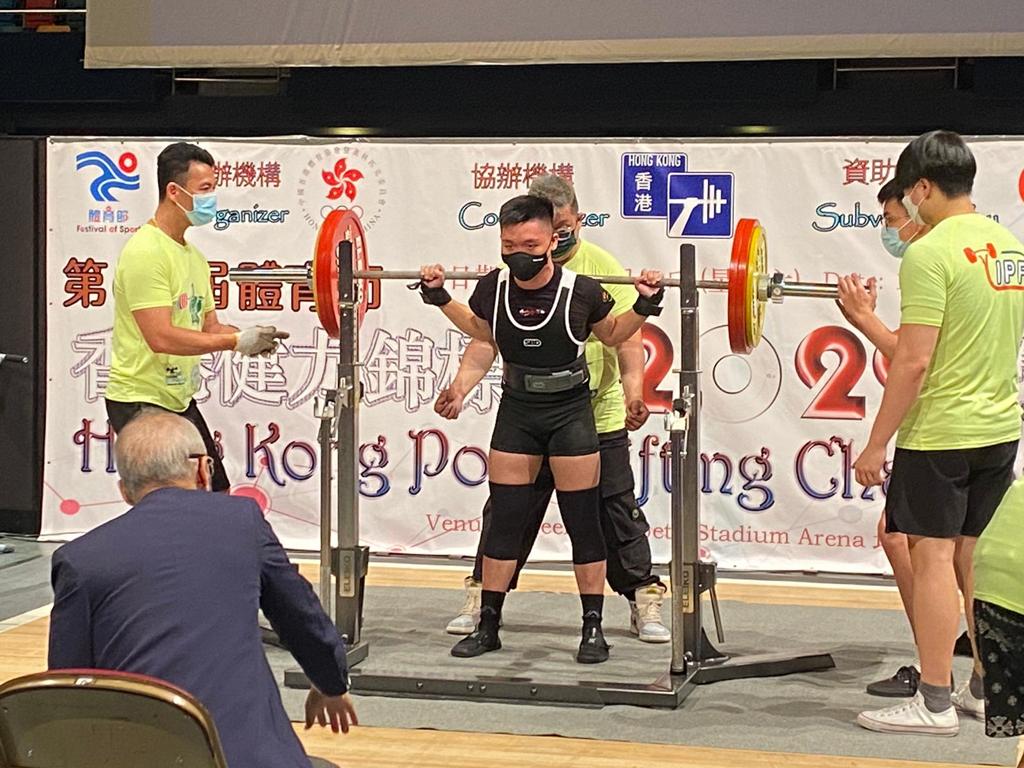 Event Highlight (Powerlifting)
65th Festival of Sport (FOS) – Hong Kong Powerlifting Championship 2022 had successfully organized closed-door at Queen Elizabeth Stadium on 13 August 2022 (Saturday). The Hong Kong Weightlifting and Powerlifting Association arranged a livestreaming of competition on its YouTube channel, favouring the public to watch the competition and support Hong Kong athletes. With professional commentary, viewers could feel the atmosphere in the stadium.
The Junior athletes had well performed in the tournament. Mr. LI Yuk Lam, Mr. LAU Chun Hong, Mr. CHUNG Sheung Wai, Mr. MA Chi Ho, and Mr. HUI Ho Cheung beat their opponents and won a gold medal in the Men Classic Junior 59kg, 66kg, 74kg, 83kg, and 93kg respectively. Congratulations to all athletes for their outstanding achievements.
More FOS events will be held in August. For more details of FOS events, please refer to the programme of our website.