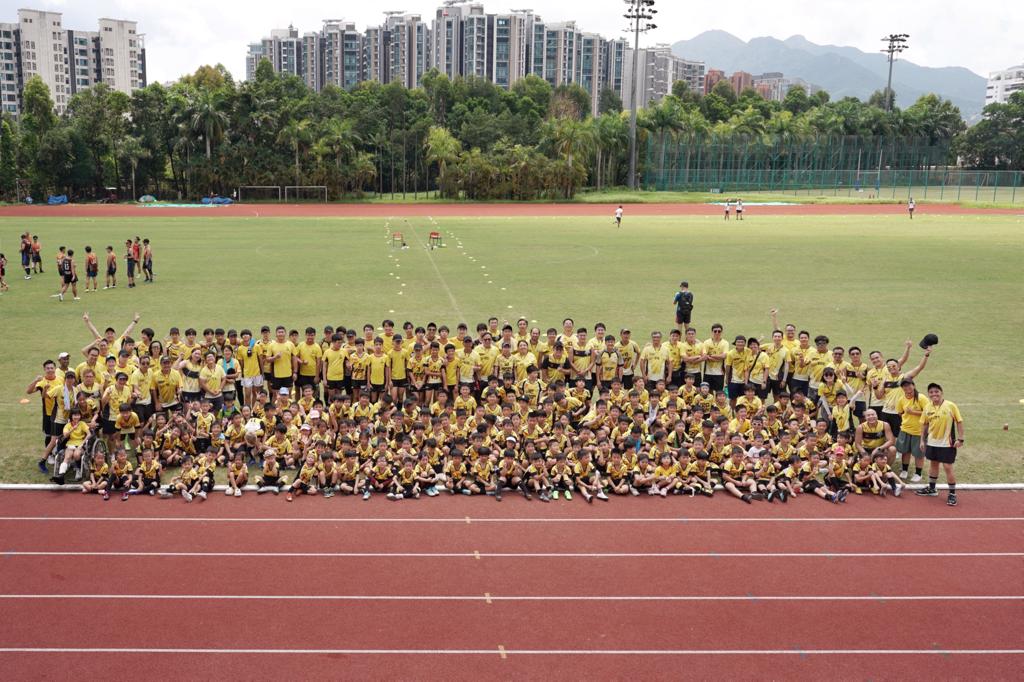 Event Highlight (Rugby)
66th Festival of Sport (FOS) – 30th Anniversary Shatin Sha Pei Festival 2023 had successfully organized at Education University of Hong Kong Sports Centre (Pak Shek Kok) on 21 May 2023 (Sunday).

Despite the hot weather, all players, who were 12 years old or younger, performed their best and played a number of exciting games. After the group matches, each pool's first and second place entered the Cup Final and Plate Final. "SSPA" won the Cup Final with a score of 9:2. In the Plate Final, "MKY" and "TP" was tied 3:3 at the end of normal time and TP secured the victory with 1:0 after the extra time. Congratulations to all athletes for their outstanding achievements.

More FOS events will be held in the coming weeks. For more details of FOS events, please refer to "Programme" of our website.