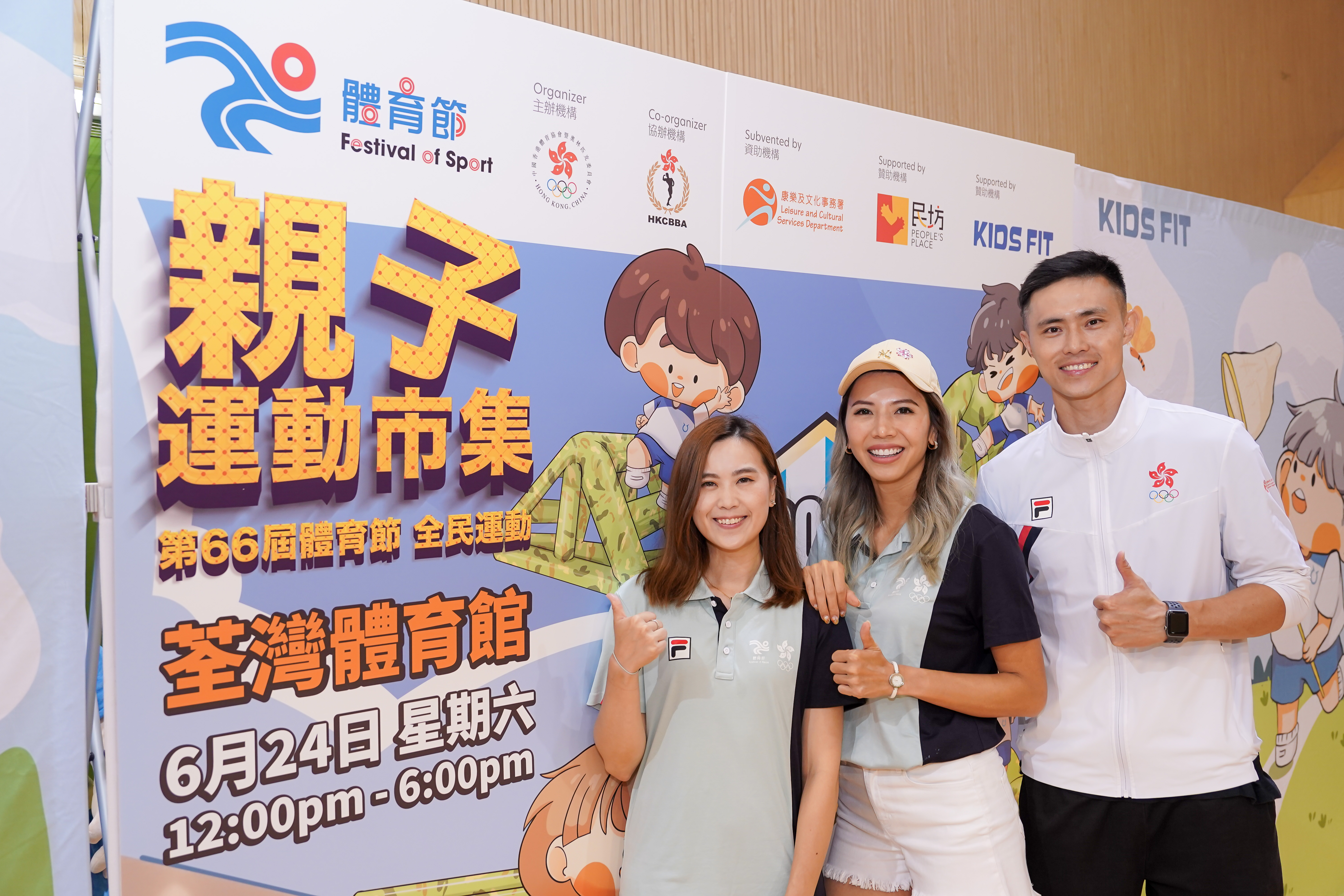 Event Highlight (Bodybuilding)
The last Enhanced Event of the 66th Festival of Sport (FOS) – Family Sports Games 2023 was successfully organized at Tsuen Wan Sports Centre and Tuen Mun H.A.N.D.S. People's Place on 23 June and 24 June 2023 (Saturday and Sunday) respectively.

The Family Sports Games 2023 held on Saturday featured multiple games, including parent-child cooperation challenges, relay races, various fitness mini-games, sports fitness challenges, and Dance Box parent-child dance game experiences. It attracted many parents to bring their children to participate and cultivate their interest in sports from an early age. Participants actively tried various games and were very engaged, creating a lively atmosphere. In addition, Mr. CHAN Wai Ho, Ms Lisa CHENG, and Miss Cythia LOK, 66th FOS Ambassador, also interacted with the participants and cheered for the children.

On Sunday, the Kids Sports Day was designed for children aged 3 to 4 and their parents. Instructed and assisted by coaches and parents, children were divided into groups to participate in a variety of fun and competitive games, which helped to improve their sports performance comprehensively, train their movement judgment, coordination, balance, and self-control abilities, and also encouraged them to cultivate the habit of regular exercise.

Thank you for the continuous support to FOS. To refresh all precious moments of FOS events, please refer to the photo gallery and programme on our website.