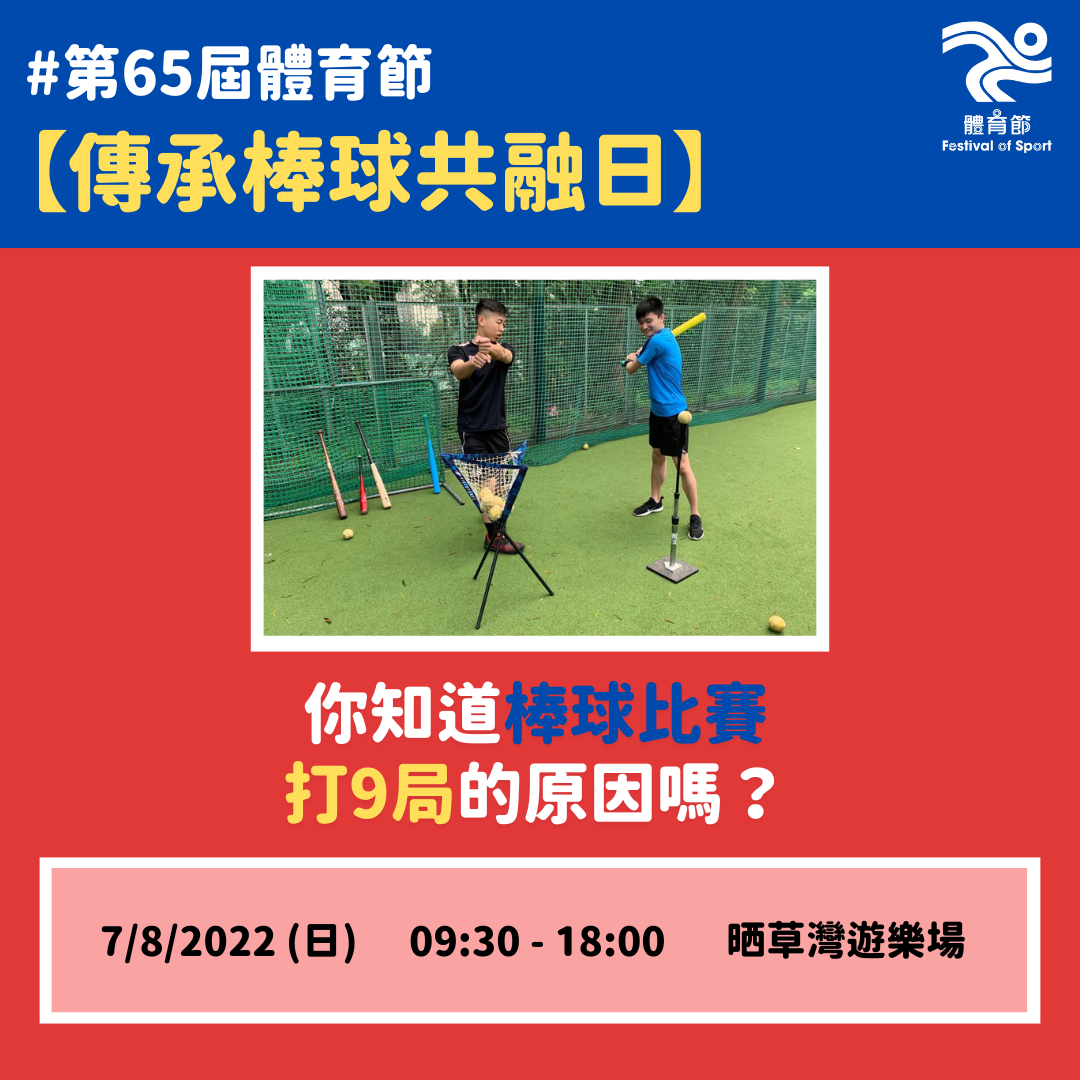 Sports Trivia (Baseball)
65th Festival of Sport – Inclusive Day for Inheritance of Baseball will be held on 7 August (Sunday) at Sai Tso Wan Recreation Ground. A session of Demonstration and Exhibition Games and a baseball trial session will be offered by The Hong Kong Baseball Association from 10 a.m. to 12:30 p.m. and from 3 p.m. to 5:30 p.m. on the event day respectively. The public is welcome to join if you are interested.
There are nine innings in normal baseball match. Do you know the reason behind?
In the early 19th century, there were no limits on the duration and number of innings in a baseball competition. The team which scored 21 points first would win the game. Under this mechanism, one of the teams could claim the victory in the sixth inning for most of the matches. As time passed, players improved their pitching skills, resulting in the difficulty in scoring 21 points and lengthen the competition time. Therefore, the Knickerbocker Club, the first-ever baseball team in history, organized a meeting and confirmed that there would be nine innings in a baseball game and nine players per team in 1856. These rules are still adopted in the current baseball competitions.