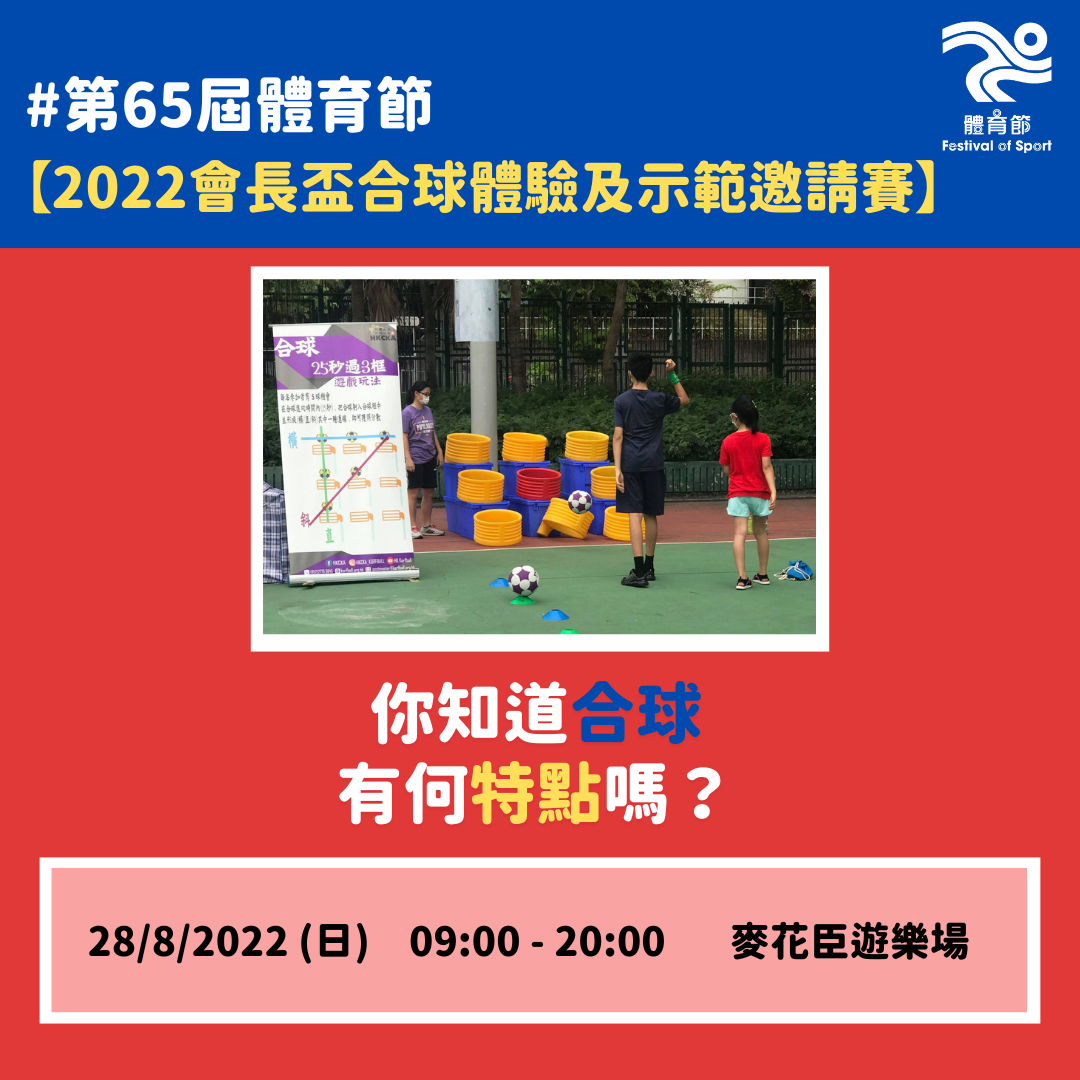 Sports Trivia (Korfball)
65th Festival of Sport (FOS) – President Cup Korfball Sports Trial and Demonstration Invitation Competition 2022 will be held on 28 August (Sunday) at MacPherson Playground. Let us introduce the features of korfball before enjoying the sports trial.
Korfball has been developed in Amsterdam, The Netherlands since 1902. It has spread to over 70 countries and regions, gaining popularity in The Netherlands, Belgium, and Taiwan in recent years. It is a mixed-gender sport, which is different from most team sports. Each team assigns four male and four female players to compete on the court. In order to prevent the unfair condition caused by the physical quality of different gender, the competition rules have clearly stated that dribbling and traveling are prohibited. They cannot cover their teammates to create shooting opportunities for their team. For defending, only one versus one defending is allowed and they must be defending the opponent of the same gender. The features and game rules of korfball help promote the concept of gender equality.